This might sound morbid, but here's the bottom line-
we have ONE life. ONE chance to make the most of who we are with the time we have.
As Gandalf once said, "All we have to decide is what to do with the time that is given to us."
I might not be a wise gray wizard (where are my LOTR fans at?), but regardless, this training is designed to help you make- and act on- that decision. It's time to finally bring all of the things you've been dreaming of doing to life.
On the agenda:
the psychology of goal setting, what causes people to fail, and most importantly, what will help you to succeed

a brief introduction to Tarot and archetypes, including what they are, what they're

not

, and why they are such a powerful tool for goal achievement

an actionable, customizable, step-by-step method to set, plan, and achieve goals that are in alignment with your vision and values

the mindset shifts you need to make to step into the most powerful version of you

and more!

This masterclass is for you if you're ready to shift out of being a passive participant in your life and into being an active creator of your experience.
It will take you from feeling overwhelmed, confused, discouraged, and complacent, to feeling fired up, purposeful, and determined not to settle for less than your best life.
It will help you discover your inner power, step into your full potential, and finally unlock the magic that has been simmering within you!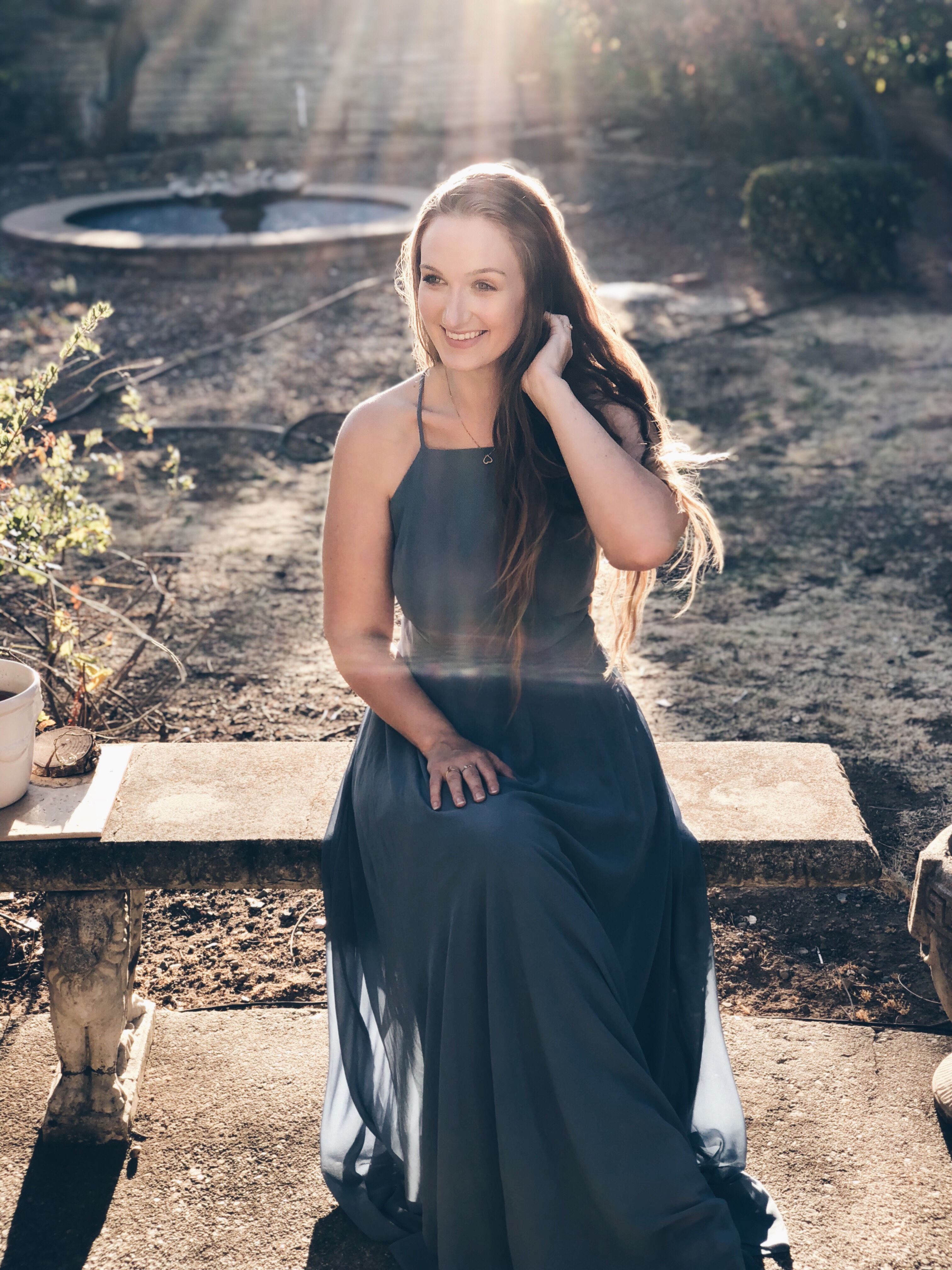 Hey, I'm Hayley- your resident coach and depth psychology post-grad nerd.
In my 5+ years working as a therapist, counselor, and now coach, I've learned a thing or two about achieving transformation. At least for my clients...
Even with all that education and experience helping others, believe it or not, I still struggled for YEARS with my own goals.
I'd set them, sure- but they felt hollow. External. Basic. Empty.
I'd try out some strategies for follow through, and sometimes I'd make some progress, but most of the time I'd rebound backwards after pushing myself to the point of burnout.
By the time I finally found Tarot and built this system, my life was a mess. A hot mess. A hot, depressing, what-the-hell-am-I-doing-with-my-life mess.
In the trenches of my misery, I dove into tarot studies and started making connections between all of the psychology and behavioral strategy I'd been using for years.
And sure enough, I started seeing traction! *cue hallelujah chorus*
I started feeling excited by my goals again. I started actually showing up for myself and following through with my commitments. And over time, I totally transformed my life in the best way (can I get a hell yeah?).
I've combined my experience, along with the best tips and strategies from behavioral science, counseling and coaching psychology, and archetypal and spiritual studies to create a holistic and wildly impactful approach to goal achievement.
And I'm here to share this alchemy with YOU.
In this training, I will teach you my signature method for setting and achieving goals with tarot so that you can finally end the vicious cycle of starting and stopping on your path to success!
This is the exact method I use in my 1:1 coaching packages, and in my own life, to manifest maximum, soul-aligned results.
I've personally used this method to:
start and expand an online business

fully book out my services

increase my online engagement

achieve straight A's throughout graduate school

create this very training (so meta, right?)

and more!
You only get one chance on this Earth, in this body, with these skills and gifts and dreams that are uniquely
yours
.
Don't you want to know what you're capable of?
Don't you want to finally stop putting off your dreams to a "someday" that might never come?
Don't you want to experience your full, unbridled potential?
Don't you want to know the pure and complete joy that comes along with finally stepping into the person that you have always dreamed of being, living the life you have always dreamed of living?
This masterclass will get you one step closer to that reality by teaching you the tools, systems, mindset shifts, and practices you need to help you create the masterpiece that is your life.
By the end of this training, you'll be equipped with:
a tried and true method for setting goals that matter and

actually following through with them-

WITHOUT the overwhelm

a roadmap to help you

get out of plan-crastinating mode so that you can

finally take action and experience RESULTS in your life

a strategy for creating

customized

goal spreads and plans that you can use whenever you need to

a tangible way to tap into your inner reserves of confidence, motivation, and inspiration to keep you

moving forward instead of tuckering out

worksheets and bonus resources to help you streamline your process and

maximize your probability of success
Why Tarot?
Our subconscious mind "speaks" in symbols and archetypes as opposed to words. Tarot taps right into that otherwise hidden wisdom and insight by speaking its language!


By working with our interpretations of the cards, we have a direct window- or shall I say, mirror- to different qualities,
opportunities, ideas, inspiration, energies, or perspectives that we would not have been aware of before.


The process of interpreting and analyzing symbols connects our logical left brain with our creative right brain, allowing us to utilize more of our innate capacity in order to achieve our goals.
Who is this training for?
This training is for you if you refuse to settle for less than the fullest experience of life.
It's for you if you're an ambitious, goal-driven badass who needs a bit of support with finding clarity, translating your vision into action, and/or staying motivated and accountable
It's for you if you have a burning dream that keeps you awake at night, that distracts you from the drag of the meetings in your 9-5, that hurts so damn good because of how amazing- yet distant- it feels when you think about it.
It's for you if you're interested in psychology, consciousness, and bridging the gap between science and spirituality
It's for you if you're a tarot newbie or a tarot professional, or somewhere in between- as long as you have access to a deck!
It's for you if you've tried a thousand times and a thousand ways to achieve your goals, but you always end up in the same place you were in when you started- feeling empty, defeated, overwhelmed, and over it.
It's for you if you are ready to take responsibility for your life, and if you're ready to commit to stepping into the absolute best version of YOU.
Who is this training not for?
This training is NOT for you if you're looking for life hacks or an easy way to the top.
It's NOT for you if you don't see the point in aiming higher, or if you think it's selfish to want more for your life.
It's NOT for you if you're the kind of person who gives up the game at the first sign of struggle and you want someone else to do the work for you.
It's NOT for you if your only goals and dreams are the ones dictated by your boss, your parents, your friends, culture, and society.
It's NOT for you if you enjoy the melodrama of always complaining about your life or your circumstances without doing anything to try to change them.
And it's 100% absolutely NOT FOR YOU if you think that Tarot is super wooey, fluffy, demonic, evil, or useless goop-generation garbage (if you're one of those people, run, don't walk, away from this page).
WHEN: This training will take place on Saturday, August 22nd at 11am PST.
WHERE: All information and a link to join will be sent directly to your inbox following enrollment.
HOW LONG: The training will last between 90 minutes and 2 hours, depending on the Q&A. Come prepared with your favorite bevy and a snack!
BONUSES: Everyone who enrolls will receive access to the training replay and slides, as well as worksheets to help you track your practice and progress. Live attendees will also get a VIP bonus, which will be announced on the day of the training!
QUESTIONS? Don't hesitate to reach out directly to [email protected]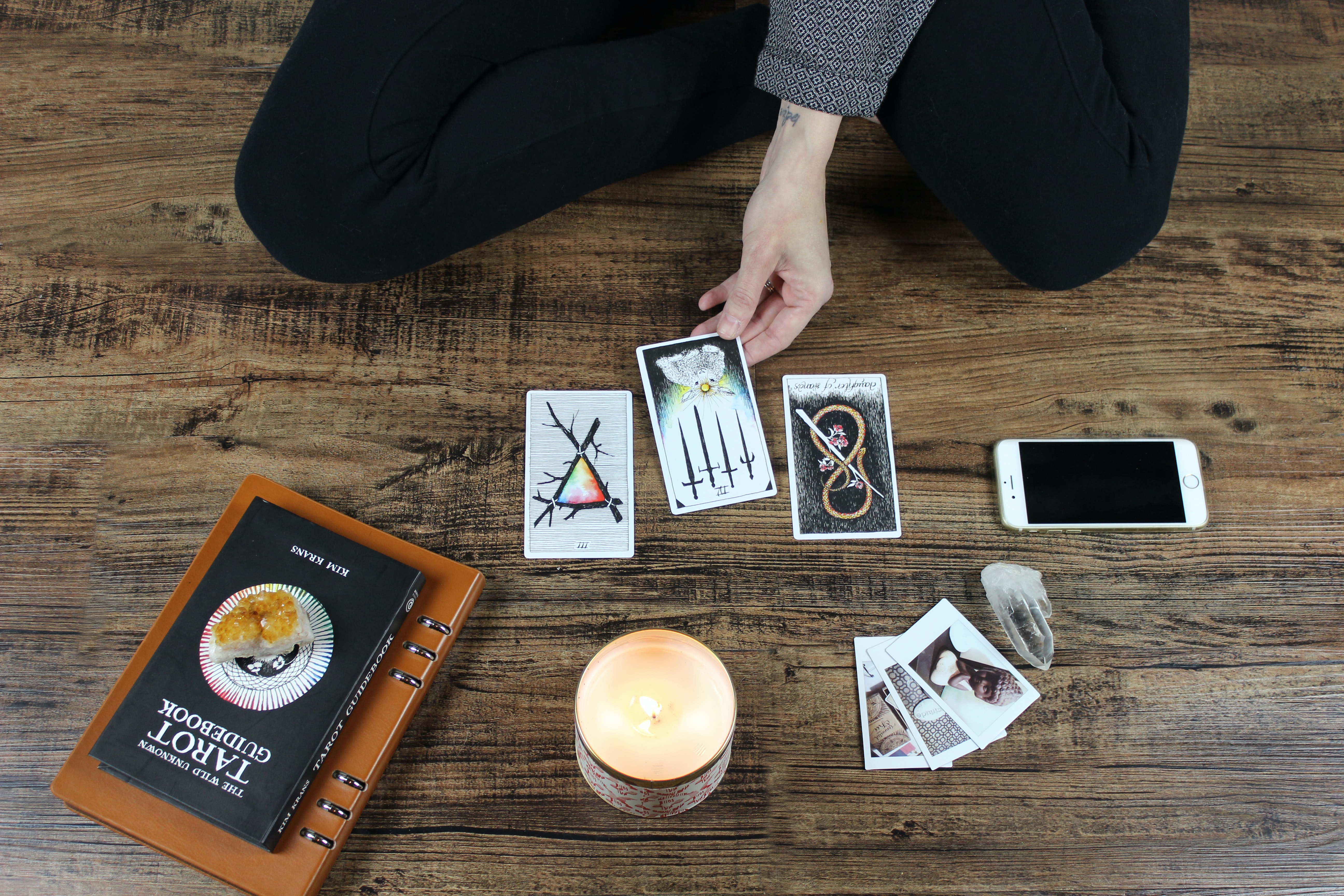 BIPOC SCHOLARSHIPS AVAILABLE.
Please inquire directly to [email protected] or on instagram @alchemyandarchetype
PS: This is a no-catch masterclass. I'm not gonna pitch to you, try to upsell you, or spend the entire time talking about myself or my clients. This time is 100% focused on delivering VALUE to help you learn the skills to transform your life. I promise.
Here at Alchemy and Archetype, we stand by our values. If you don't feel like you've learned anything valuable after 30 days of implementing these strategies, I'll refund your payment in full.